SynSense joins TEMPO, a large EU-funded industry consortium for Neuromorphic technology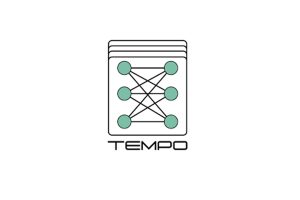 Along with 18 other industry and research partners, aiCTX has been awarded a large grant to develop the next generation of ultra-low-power neuromorphic computing technology, with 20 M€ of funding from industry and national bodies.
aiCTX joins forces with IMEC, CEA-LETI, Fraunhofer, Philips, ST Microelectronics and others, to bring our neuromorphic computing technology to power-hungry mobile devices for real-time local processing.
As the next-generation of AI accelerators with high power-efficiency and low latency, neuromorphic processors have a variety of use cases in edge computing and IoT. Neuromorphic computing meets the needs of ultra-low-power-consumption and local intelligence, thus is an ideal solution for always-on intelligent terminals with high power consumption, such as smart home appliances and surveillance cameras. Low-latency operation enables neuromorphic processors to perform high-speed dynamic processing, which is highly demanded in scenarios such as autonomous driving and drones.
"The TEMPO project allows aiCTX to bring our technology to large industrial partners in Europe," noted Dylan Muir, a senior R&D Engineer at aiCTX."It also lets us keep an eye on developments in novel memory fabrics, so we can use them to build the next generation of ultra-low-power computational architectures."
About the TEMPO Project
TEMPO will build a European eco-system around the development, production and application of neuromorphic hardware through cross-fertilization between major European foundries, chip design, system houses, application companies and research partners.
TEMPO is coordinated by IMEC Belgium.