SynSense's event-driven CNN architecture recognised with CES innovation award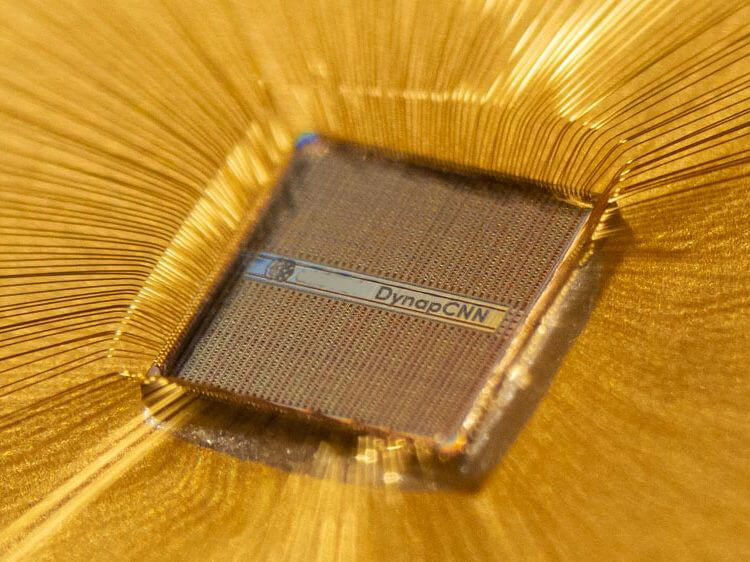 Next week at CES Asia, aiCTX will be honoured with the CES Asia Innovation Award for our event-driven CNN architecture, DYNAP-CNN.
DYNAP-CNN is a new fully-asynchronous event-driven neuromorphic AI processor for ultra-low power, always-on, real-time applications. DYNAP-CNN opens brand-new possibilities for dynamic vision processing, bringing event-based vision applications to power-constrained devices for the first time.
Housing over 1 million spiking neurons and 4 million programmable parameters, DYNAP-CNN is designed with a scalable architecture perfect for Convolutional Neural Networks. It is a first of its kind ASIC that brings the power of machine learning and the efficiency of event-driven neuromorphic computation together in one device.
DYNAP-CNN is the most direct and power-efficient way of processing data generated by Event-Based and Dynamic Vision Sensors. As a next-generation vision processing solution, DYNAP-CNN is 100–1000 times more power efficient than the state of the art, and delivers 10 times shorter latencies in real-time vision processing.
Visiting CES?
Come see us in Hall W5 (booth 6402), to find out how our technology is enabling sophisticated ML-based signal processing and vision processing in IoT and embedded applications.