SynSense applies their technology to bi-directional brain implants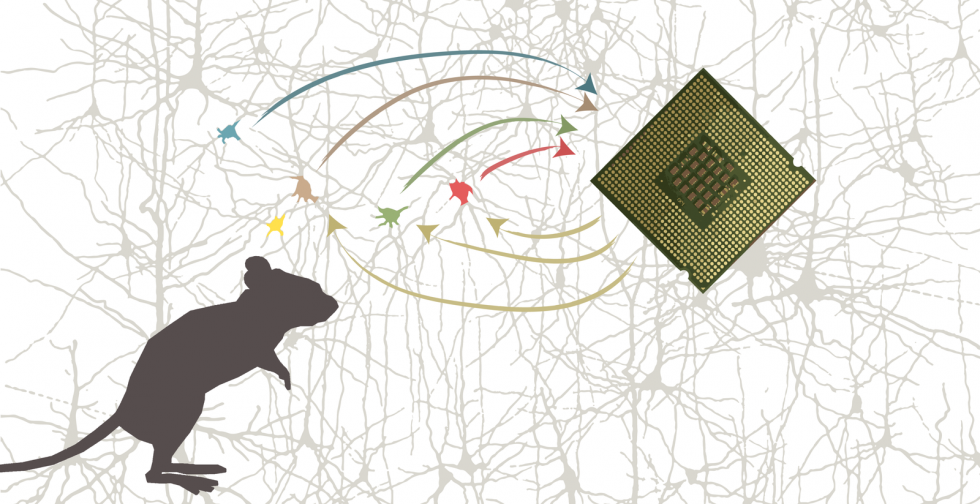 SynSense is using its processor technology to build the next generation of brain-machine interfaces.
"We are making a proof-of-concept demonstration to demonstrate that our neuromorphic hardware can act as a smart low-power bridge to the brain," said Dr Dylan Muir, Director of Algorithms at SynSense. "The goal of this project is to make a neural prosthesis for a rat, so it can sense the world even without whiskers. This technology, that we have been developing for many years, will be able to restore touch or other sensations to people who have lost it, in the future."
The project is ambitious, combining hardware design, neuroscience research and theoretical investigation. It also provides SynSense with deep links into the research community: the project is conducted in a consortium spanning prestigious European and Israeli universities.
"This project is a huge benefit for us, since we are able to work together with cutting-edge theoreticians and leading neuroscience researchers. We can give back to the research community, as well as make progress in the development of brain-machine interfaces, that have received renewed attention even with commercial efforts of Elon Musk and Neuralink [1]."
About SynSense
SynSense is a world-leading neuromorphic engineering company. SynSense provides custom-tailored, ultra-low-power silicon design solutions for industrial and consumer machine-learning inference applications. As a "full-stack" neuromorphic engineering company, SynSense delivers complete solutions, including custom IP, hardware, and software configurations to meet specific application needs. SynSense was founded in March 2017 in Zürich Switzerland, based on ground-breaking advances in neuromorphic computing hardware developed at the Institute of Neuroinformatics of the University of Zurich and the ETH Zurich.
www.synsense.ai
Switzerland | Thurgauerstrasse 40, 8050 Zurich, Switzerland
Chengdu, China | No. 1999-8-5, Yizhou Avenue, Gaoxin District, Chengdu, Sichuan, PR China