SynSense closes USD$10m Pre-B+round to bring their ultra-low-power vision processing SOC "Speck™" to mass production
SynSense, the world-leading commercial supplier of ultra-low-power sensory processing hardware and application solutions, has announced the completion of a pre-B+ funding round, raising  USD$10M. The round was led by Ausvic Capital, and the funds will be used to accelerate the mass production of Speck™, SynSense's smart vision sensor,with integrated neuromorphic AI processor. The capital will also support the development of edge computing applications in a range of markets, such as smart homes, intelligent security, precision farming, autonomous driving, and drones.
"Accelerating the commercialization of neuromorphic technology has always been our key mission," said Ning Qiao, Founder and CEO of SynSense. "We are eager to work with our partners to achieve revolutionary breakthroughs in edge computing technology and to expand the boundaries of ultra-low-power AI applications at the edge."
"Several current markets have strong demands for ultra-low power chips to move compute and sensory processing to the extreme network edge. The neuromorphic approach of SynSense stands out as a promising path towards achieving this goal," said Ray Li, Senior Investment Analyst at Ausvic Capital. "We highly appreciate enterprises that drive technological innovation. We are confident that SynSense will emerge as a top-tier player in the industry, gaining unicorn status in the process."
Building on long experience in neuromorphic computing and engineering, SynSense has been at the forefront of neuromorphic research since its founding in 2017. Since expanding in China from 2020, SynSense has deepened its involvement in the industry and driven the integration of this new technology with real-world edge computing scenarios, creating opportunities for the commercialization of neuromorphic intelligence.
SynSense's neuromorphic technology, inspired by information perception and processing in biological brains, offers a considerable advantage for applications at the edge by significantly reducing dependence on cloud computing, and by improving computing efficiency at the device level.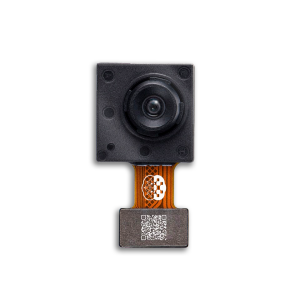 Speck™, the world's first event-driven, ultra-low-power smart vision processing SoC, combines the latest event-based image sensing technology with a 320,000-neuron processor to deliver real-time vision processing at milliwatt power consumption.
Xylo™ is a family of ultra-low-power devices for low-dimensional signal processing, bringing the flexibility of NN-based audio and bio-signal processing to microwatt energy budgets.
Since last year, SynSense has established partnerships with leading companies, including BMW, CETHIK, top animal husbandry enterprises in China, and European tech companies and innovation institutions. SynSense's Speck™ chip has already entered mass production. The Xylo™ family will enter mass production in the second half of this year, with Xylo™-Audio.
About SynSense
SynSense | Neuromorphic Intelligence & Application Solutions
SynSense is a world-leading neuromorphic engineering company. SynSense provides tailored, ultra-low-power silicon design solutions for industrial and consumer machine-learning inference applications. As a "full-stack" neuromorphic engineering company, SynSense delivers complete solutions, including custom IP, hardware, and software configurations to meet specific application needs. SynSense was founded in March 2017 in Zürich Switzerland, based on ground-breaking advances in neuromorphic computing hardware developed at the Institute of Neuroinformatics of the University of Zurich and the ETH Zurich.
Dylan Richard Muir, dylan.muir@synsense.ai
Thurgauerstrasse 60, 8050 Zurich, Switzerland
Nancy Huang, juan.huang@synsense.ai, 028-62073881
No. 1999-8-5, Yizhou Avenue, Gaoxin District, Chengdu, Sichuan, PR China