University of Groningen to develop applications for SynSense's Neuromorphic hardware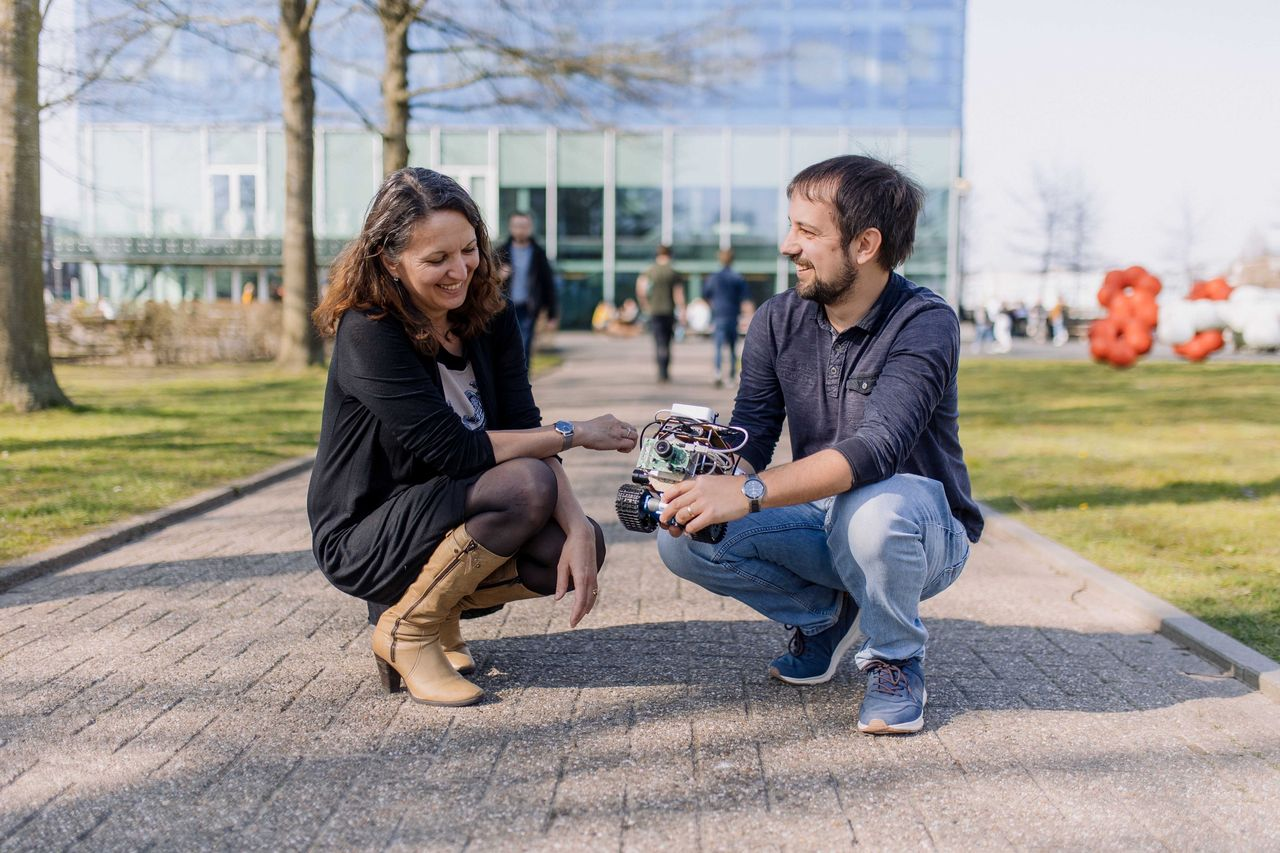 SynSense and CogniGron / University of Groningen are today announcing a collaboration to evaluate the low-power Neuromorphic sensory processors from SynSense.
The CogniGron research groups will use the Speck™ low-power vision system to develop visually guided closed-loop systems. They will also evaluate the Xylo™ microWatt Audio processing platform to explore auditory scene analysis applications.
"CogniGron is very keen on collaborating with SynSense to demonstrate the huge energy savings that are possible by using neuromorphic chips in data-intensive applications," said Beatriz Noheda, professor at the University of Groningen and director of CogniGron. "It is important for our scientists to stay in touch with the newest developments and the leading companies in the field."
"Research collaborations such as these are especially important for SynSense, both to support the next generation of Neuromorphic application engineers, and to gain valuable insight and feedback to shape future generations of our hardware," said Dr Dylan Muir, VP for Global Research Operations at SynSense.
"We are excited to work with CogniGron on new applications and methodologies, particularly considering their broad expertise across computational and theoretical disciplines."
---
About SynSense
SynSense
is a world-leading neuromorphic engineering company. SynSense provides custom-tailored, ultra-low-power silicon design solutions for industrial and consumer machine-learning inference applications. As a
"full-stack"
neuromorphic engineering company, SynSense delivers complete solutions, including custom IP, hardware, and software configurations to meet specific application needs. SynSense was founded in March 2017 in Zürich Switzerland, based on ground-breaking advances in neuromorphic computing hardware developed at the Institute of Neuroinformatics of the University of Zurich and the ETH Zurich.
Dylan Muir, dylan.muir@synsense.ai, +41 76 3022761
Zurich, Switzerland
Hera Lv, marketing@synsense.ai, 028-62073881
Chengdu, China