[Solved]

Speck 2f proximity detection demo missing weights
26/09/2023 6:51 am
Topic starter
Dear Synsense team, 
When trying to reproduce the Speck 2f proximity detection demo, I just realized that the weights file of the pre-trained classifier are missing.
I have downloaded the resource files: 

But when trying to run the demo the weights directory is empty

Can you please double check?
Thanks!
Cristian 
26/09/2023 5:37 pm
Topic starter
Dear Synsense team, 
I am going on with the proximity demo and bounced back from an error regarding the ReadoutPlotConfiguration.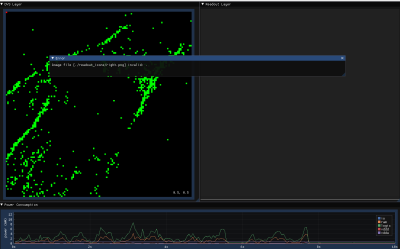 Seems that either the png files are corrupted for the function to read or there is a problem with the ReadoutPlotConfiguration?
Can you please check it out?
Thank you!
Cristian 
This post was modified 2 months ago by
caxenie